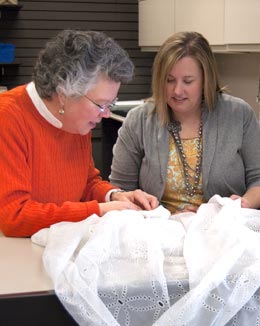 heritage lace design
A new product begins with an idea, a solution to a market need or consumer desire. At Heritage, the product concept begins as a sketch by a staff designer. As it's developed and refined, the design is rendered in detail as a finished drawing, and the original idea becomes a work in progress.

At our North Carolina mill, the finished drawing is translated into computer data which control the huge, digital knitting machines that create finished textiles. On the machine, the transformation from original idea to intricately-detailed fabric is complete, with each exquisite motif precisely in place.

A gifted in-house team of Heritage designers enables us to respond quickly and creatively to demands for new products to suit various tastes and decorating styles.